UPDATE: Due to the circumstances surrounding the COVID-19 Pandemic, we have extended our Application Deadline to April 22, 2020
As the largest provider of perfusion services in the country, SpecialtyCare values the critical team- role perfusionists play in the 350,000 cardiovascular procedures that take place annually in the U.S. We like to refer to perfusionists as the "heart of the operation" and it's clear why. When a surgeon needs to operate on the heart muscle, the perfusionist supports the physiologic function of the patient's heart and lungs by operating the cardiopulmonary bypass, or heart-lung bypass machine.
It's a vital profession and one that is incredibly rewarding. As an industry leader, we are determined to drive awareness related to perfusion as a viable career path with our scholarship program. We are excited to announce that applications are now being accepted for the fourth annual Brown-Brukardt Perfusion Education Scholarship.
About the Scholarship
We will offer four scholarships this year – three to students currently enrolled in a CAAHEP-accredited perfusion education program and one to a clinical technician who would like to advance their career by enrolling in perfusion school. The clinical tech must assume the role of an autotransfusion/perfusion assistant or surgical assistant working in a sterile environment and must provide an acceptance letter into a CAAHEP-accredited perfusion program by December 30, 2020, to be granted the scholarship award funding.
The Scholarship Award
Each winner will receive a capped, one-time payment of $20,000 and will become a future member of our Perfusion Service line. You will join our network of more than 450 perfusionists upon successful graduation. Our perfusionists take advantage of the incredible benefits package SpecialtyCare has to offer such as certification preparation, professional development, paid professional membership fees and dues, and more. Learn more about the scholarship and submit your application below.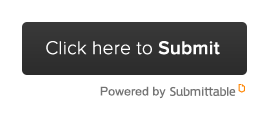 History of the Scholarship
We first announced the Brown-Brukardt Perfusion Education Scholarship along with our support of Thomas Jefferson University's Center for Perfusion and Extracorporeal Technology Education in 2015, as two major initiatives from SpecialtyCare to enhance our future perfusionists. This scholarship honors Mr. Jim Brown, a long-time perfusionist and Mr. Gary Brukardt, who founded SpecialtyCare and served as CEO and chairman. Both evolved the practice of perfusion over the last three decades and established the outsourced model used today. They exemplified integrity, leadership, and dedication to patient care and with this scholarship, our goal is to support students who share these same qualities and demonstrate outstanding potential as cardiovascular perfusionists.
The deadline for entry is  April 22, 2020. If you have any questions about the scholarship program, please email [email protected]
Andy Stasko, MS, LP, CCP, RRT
Director; Operational Performances for Perfusion Services
About Andy Stasko
Andrew Stasko, MS, LP, CCP, RRT; serves as the Director of Operational Performance for Perfusion Services and remains a practicing clinical perfusionist.  Andy has been involved in clinical perfusion since 1991 in major medical centers across the country that included Chief at Westchester Med Center; Valhalla, NY; before returning to Lexington, KY., as a Clinical Manager in Operations, Business Development and Clinical Quality delivery as a service provider.  He has since relocated to Colorado to support Operational support across the nation. His involvement includes Perfusion Education during New Hire Orientation, Intraoperative Blood Management, Research author and contributor to our Medical Research and published literature, Benchmarking with the STS Guidelines in collaboration with CT surgery and Anesthesia protocols establishing work-groups to drive Outcome Improvements at the hospital and at the departmental level to help identify Clinical Variation and Reduction opportunities to Improve Quality Outcomes.
He serves in the capacity as chairperson for the Brown-Brukardt Perfusion Scholarship.